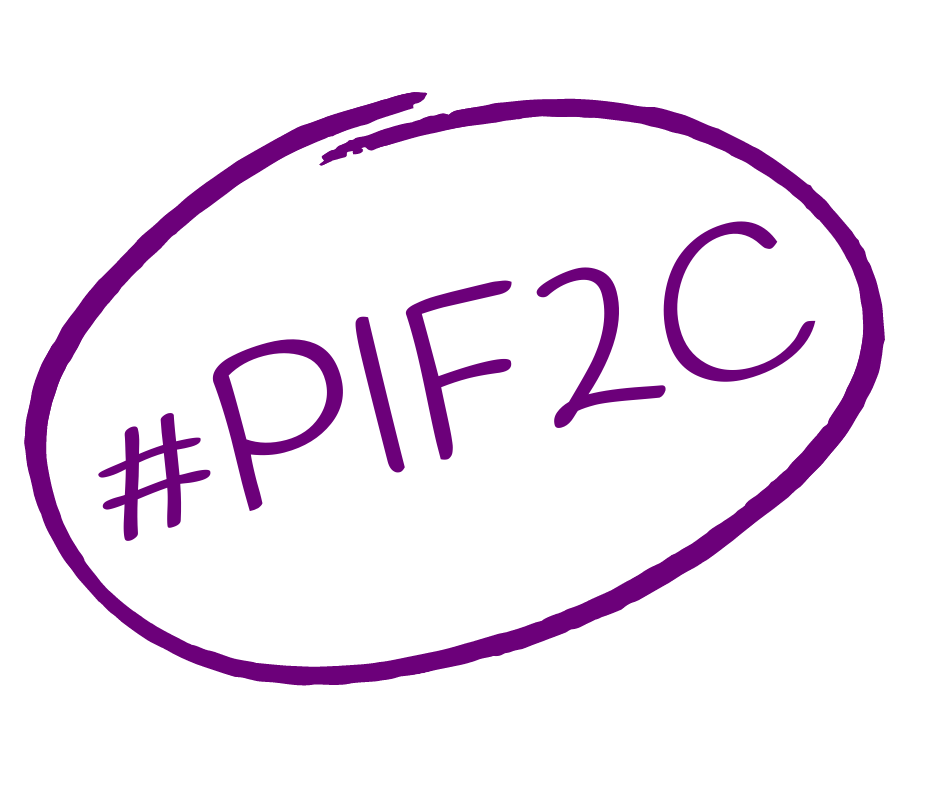 It's time for day 6 of the "Pay it Forward 2 Communities" #PiF2C 12-day challenge!
For day 6, we have partnered with Sustainable Bishop to help reduce, reuse and recycle. Sustainable Bishop has supplied a list of easy ways you can help to be more sustainable around your home.
Try one of the following! Kids, you will need help from an adult today.
 Make firelighters.

Using old stubs of candle wax, melt them in a bowl over a saucepan of hot water.
Once melted, dip dry fir cones into the wax using tongs
Extract carefully and place them in a silicone bun tray, paper cases, silver foil or just on a tray
Leave to dry
A few drops of essential oil can be added to the wax to make them scented
Make 'Use-it-up" soup.

Following the Sunday Roast or at the end of your shopping week, sort out your sad droopy or blemished veggies and make a healthy nutritious soup.
Lightly fry some onion until translucent
Add chopped celery, carrot and garlic and cook for another 5 minutes
Start adding any other raw chopped vegetables e.g. swede, sweet potatoes, potatoes, leeks, cauliflower etc. and cook for another 5 minutes
Add some stock and cook until vegetables under tender
Add the remainder of any left-over cooked veg from the fridge and heat through
Blend or leave chunky to your preference
Cabbage and green leafy vegetables are best made into a specific soup or added right at the end
Add any of the following according to the soup you have made, cream, chilli flakes, coriander, ginger, parsley, red lentils, beans to give some extra interest
Make a tote bag from an old t-shirt. Nothing required except a pair of scissors

Lay an old t-shirt on a flat surface
With a pair of scissors, start cutting some 10-12 cm vertical strips along the bottom of the t-shirt. The strips need to be 2.5 – 3 cm wide. This is done on the back and the front of the t-shirt preferably in line with each other
Tie each corresponding front and back strip together
At the top of the t-shirt. Cut the arms off leaving the sewn seam in place
Turn the t-shirt inside out and …. you have a home-made bag!
"We are a small group aiming to host events within the community to raise awareness of climate change and threats to the natural environment. We have a number of projects which promote sustainable living. This can be anything from hosting a repair cafe or a sustainable supper to community gardening and waste rethinking ! We are on the Plastic Free journey with Surfers against Sewage, have started a Hedgehog Highways Group and have sewing projects using waste fabric and turning into tote bags and reusable face coverings"
Here is the 12-day checklist for you to print. To take part all you have to do is complete the challenge of the day and (if you can) take a photo and post it online – don't forget to tag us and the partnering organisation!
We will be posting the challenges daily on our social media and blog so feel free to follow us using any of these links.
Want to know more about aDoddle?
Whether you are in Lands End or John O'Groats, a rural village or a bustling city there may be a time when you are either looking for support, for somewhere to volunteer or a place to connect with others.
aDoddle is working to create both a UK wide map and a Network of 'connected' area-based community maps to bring together charities, community projects, groups and organisations, of all sizes, that provide these vital opportunities.
Making it 'aDoddle' to:
Adding a profile is 'aDoddle' and Free
Find out how you can support aDoddle
All information is added directly by the charities, community groups and organisations themselves. They are encouraged to share:
aDoddle adds to this by having a unique 'Traffic Light' system which instantly shows people 'How fresh' the information is. Giving confidence to the person seeking thier help or wanting to support them.